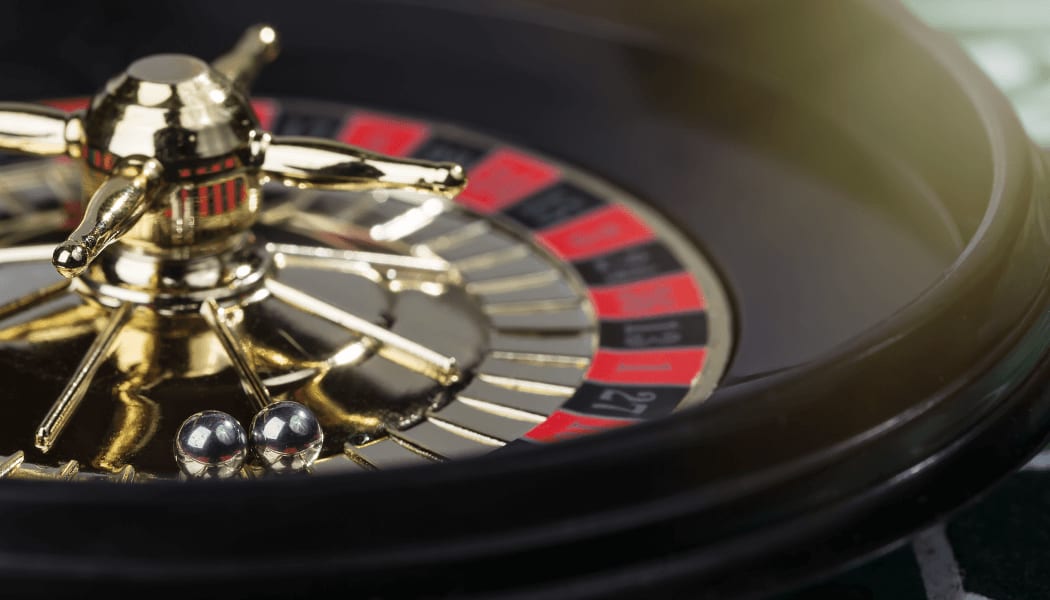 Start With These Amazing Bonuses
If you're planning on playing Roulette online or at a land-based casino and don't know where to start, we recommend you to explore our Beginner's Guide to Roulette. Have you ever wondered how Roulette works? Our Guide will help you understand!
Table of Contents
Whether you've played it or not, Roulette is one of those games you are likely to be familiar with. With an iconic table and an important place in almost every casino around, roulette has cemented itself as one of the most played games ever.
Despite its initial emergence as a land-based casino game, Roulette has now been established as a popular gaming force online as well. For that reason, we've prepared this Beginner's Guide to Roulette to explain all the details you need to know about this incredibly popular game.
In this Guide, you'll learn more about the history of roulette, its rules, bets, variations, tips, winning odds, and more. At the same time, we've included details on how to play roulette online and what are the best online roulette sites. So let's get started!
Roulette is a highly popular casino game, and it means "Little Wheel" in French. The game is played in a way that a dealer spins a metal ball inside a wheel full of numbers from 0 to 36, and the ball determines whether there will be a winner in the game.
The players can bet on a single field, multiple fields, higher numbers (19-36) or lower numbers (0.18), colour (red or black) odd or even numbers, or various groups that can be found on the table.
The Wheel
The wheel is the place where all the numbers are positioned, and in order for it to be a random game based on luck, the wheel is spinning in one direction while the ball is released in the other. Eventually, the ball will land in one of the pockets of the wheel with a number on it.
There are two kinds of wheels – UK and American, but the UK is the one that's most played. The UK wheel has numbers from 0 to 36 where the 0 is green, unique and solo standing colour while the American wheel has three more fields with an additional 00 buttons and 37 and 38 numbers on the wheel and the Board.
The Board
The Board is positioned next to the wheel, and this is the place where you place the chips that you buy with money as soon as you enter the casino. The board looks like a long green table with red and black numbers all over it. At first glance, it may seem like a lot, but as soon as you spin the reels few times you will get a hold of it.
The first field that you will see will be the green 0 field, and right next to it the other numbers will begin. They will be in 3 x 12 rows, separated by several categories that we will explain below. 
The numbers go one to another, for example in the first row the numbers 1, 2 and 3, followed by 4, 5 and 6 in the second row and so on. Each has either a black or red colour that corresponds to the colour of the field on the wheel.
When it comes to groups, there are several groupings on the board. The first one is the half-half, where the first group is 1-18, while the next one is 19-36.
The second grouping is divided into three 12s (1st 12s are fields 1-12, 2nd 12s are 13-24 and 3rd 12s are 25-36). Beneath that are four more green boxes. Starting from the left, they read "Even," "Red," "Black," and "Odd".
Those categories are the ones you can bet on and will bring you pretty juicy cash if you manage to land the ball on the wheel field that you've selected.
The rules of playing Roulette are the same whether you play it in a land-based casino or online. However, since we are here to introduce you to online roulette, we'll stick to how to play roulette online.
The rules of playing roulette are quite straightforward. As previously mentioned, this game involves a wheel that features black and red segments with numbers from 1 to 36, and a green segment with the number 0 in it. You need to place your bets on the number you think the ball will fall on.
The first thing you need to do is to place your bet. There are different types of roulette bets which we'll cover below. Once your bets are placed, click 'Spin' and let the virtual dealer spin the Roulette Wheel for you. The wheel will stop and the ball will settle within one of the numbered pockets.
When playing roulette, the croupier, or dealer, is responsible for spinning the wheel and then inserting the ball, spinning it in the opposite direction. The ball will then eventually settle within one of the numbered pockets. 
If your bet matches the winning number, you'll collect your winnings and decide whether you want to play again or end the game.
In online roulette, minimum bets will be something between £0.50 and £5, while the maximum bets can reach up to £2,000, depending on the casino you're playing at. You can bet on a single number or on different groups of numbers. 
Of course, the more numbers you bet on, the bigger chances you have for winning. But, be careful with your bets and make sure you are comfortable with your gameplay.
The main Roulette Bets are divided into three different types - Inside, Outside, and Announced. So let's explain them in more detail.
What Are Inside Bets?
If you take a better look at the roulette table, you'll notice that it's divided into two parts. The first part includes numbers from 0 to 36 while the second part includes certain phrases.
Well, inside bets are those bets that are placed on the first part, which are the numbers from 0 to 36. There are more types of inside bets:
| Bet Name | Covered Numbers |
| --- | --- |
| Straight Up | Betting on a single number |
| Split | Betting on two numbers that are adjacent on the table |
| Street | Betting on three consecutive numbers located on the same line |
| Six Line | Betting on two adjacent lines |
| Corner | Betting on four numbers in the shape of a square |
| Trio | Betting on three numbers involving a zero |
| Basket Bet | Betting on the first four numbers on a single-0 layout only |
What Are Outside Bets?
Outside bets are those bets that are placed on the phrases located next to the numbers. There are 5 different outside bets that players can make:
| Bet Name | Covered Numbers |
| --- | --- |
| Red or Black | Betting on the colour of the winning number |
| Odd or Even | Betting on whether the winning number will be an odd or an even |
| 1 to 18 or 19 to 36 | Betting on whether the winning number will be below or under 19 |
| Dozens | Betting on the first, second or third 12 numbers |
| Columns | Betting on one of the vertical columns |
What Are Announced Bets?
The announced bets are most commonly included in French Roulette games. However, they can be found in variations of online European Roulette games. And since they are most commonly featured in French Roulette, they have French names:\
| Bet Name | Covered Numbers |
| --- | --- |
| Voisins du Zéro | This bet covers the 0 and the seven numbers on each side of the zero |
| Le Tiers Du Cylindre | This bet covers 12 numbers, from 27 to 33 |
| Orphelins | This bet covers 8 numbers: 1, 6, 9, 14, 17, 20, 31 and 34 |
| Jeu Zéro | This bet covers 3 numbers next to the zero on each side of the wheel |
Given the popularity of roulette, it's not a surprise that there are different variations of this game. However, the most popular are European Roulette, American Roulette, and French Roulette. They can be played in land-based casinos, as well as at online casinos. So let's explain what are the differences between them.
European Roulette
American Roulette
French Roulette
Roulette is a game of chance and luck, so there isn't a "special formula" on how to win. But, there are some tips for playing roulette that can increase your chances of winning.
Before you play roulette, make sure to go through all types and variations and find the right one for you. Then, feel free to try roulette in a demo version to get to know the game better. That's how you can get a feel for the game and see if it's right for you.
You can find roulette demo games at a number of different online casinos. By playing roulette demo, not only can you find out which variation suits you best, but you can also do it without betting any of your own funds!
What's better, Inside or Outside Bets?
If you're new to online roulette, try placing outside bets. These bets are more likely to win in roulette as they cover a wide range of numbers. Moreover, you can experiment with your bets and try different combinations, of course, if your budget allows.
Roulette is a game that involves placing real-money bets. For that reason, you must be careful with your gameplay and place smaller bets, in order to be comfortable with the play. You can also set a betting limit and ensure that you have safe gameplay.
And of course, when it comes to roulette, always choose to play at reliable and trusted online casinos only! Like the ones we recommend here at SlotsWise.
In short, here are the best tips for playing roulette:
Start with playing roulette demo;
Play European or French roulette for the best odds;
Play with outside bets;
Experiment with betting combinations;
Place smaller bets if you want to play longer;
Set a betting limit;
Never play with more than what you can afford;
Play only at reliable and trusted online casinos.
Thanks to the advances of the Internet, we have a wide range of roulette games and online casinos where we can play them. Since Roulette is one of the most popular casino games, it can be found at almost any online casino and live casino. From there, we have Online Roulette and Live Roulette. So, what's the difference between them?
Online Roulette - it's an online version of the popular roulette game where you play with the computer as a dealer. Online Roulette can be played at any time, from anywhere, as long as you have a stable Internet connection. You just have to find the online casino where you'll play, choose the roulette game, and start playing. The computer will automatically spin the wheel and reveal the winning numbers.
Live Roulette - it's also an online version of roulette that is played with real dealers. This game can be found at live casinos and it has a scheduled time and date. It's the closest we can get to the roulette played in land-based casinos. You join the game at the scheduled time, place your bets, and then a real dealer will spin the wheel and reveal the winning numbers. Live Roulette is the perfect game for those looking for a live casino experience.
So, which one is better - Online Roulette or Live Roulette? There's no right answer! Both games are great in their own ways, so it depends on what you're looking for. 
If you're a person who wants to play roulette at any time, on your own, you should go for online roulette. On the other hand, if you want to bring Las Vegas to your home and play with real people, you should play live roulette.
Your odds of winning when you play roulette vary, depending on which bets you place. Roulette odds can be discussed in terms of house edge and the advantage that the casino has compared with the likelihood of you securing cash returns.
Here we will outline some of the key bets that many people place when playing roulette.
Odds & Evens
Betting on Odds and Evens is as simple as it suggests. This refers to you betting on the chances of the ball landing on an odd or even-numbered pocket on the roulette wheel. If you bet on the roulette ball landing on either of these, your payout will be 1 to 1, meaning you'll receive your original bet back and the same amount on top.
Red & Black
Similar to betting on Odds or Evens, successfully betting on Red or Black will reward you with your original bet amount back and the same amount on top. Because of the 0 pocket, your odds of winning a Red or Black bet is slightly below 50/50. Like betting on Odds and Evens, Red or Black bets are a good starting place for new players. In simple terms, it's a double or nothing bet.
0 or 00
A 0 bet, or a 00 (in American roulette), offer odds of 36 to 1 and 37 to 1, respectively. This bet refers to you placing your money on either of these numbers. For a 0 or 00 bet, your payout will be 35 to 1, meaning if you win, you'll get your money back, alongside 35x the amount you bet.
Straight Up
A Straight Up bet in roulette refers to placing your money on any single number. The odds are the same as a 0 or 00 bet, as you're betting on the odds of the ball landing on a single numbered pocket on the wheel. This means your payout will again be 35 to 1.
1st, 2nd or 3rd Column
A 1st, 2nd or 3rd Column bet refers to each of the three columns of numbers on a roulette table. There are 12 numbers in each column, none of which are 0. If you place a column bet and the ball lands in one of the numbered pockets within your column, you'll receive a payout of 2 to 1.
Of course, the above bets aren't the only ones available to you when playing Roulette, but they are a good starting point for beginners. They're also bets that will help players get to grips with Roulette initially, understanding how the odds of this game work and what prospective payouts you can secure if your bets are successful.
The inside bets can be as simple as placing your entire stack of chips on a single number and, if that number hits, you get a 35-1 payout of the amount that you've placed on the board. Betting on a number that wins is the best payout you can get in roulette, but it is also having the steepest odds.
Roulette is a simple but fascinating game of chance that remains one of the most popular games all over the world. However, its origins remain mysterious. 
Even if there is evidence that many ancient civilizations played games similar to roulette, the widely accepted story is that Roulette was created by a French physicist, inventor, and mathematician named Blaise Pascal.
It was somewhere in the 17th century when Pascal was trying to invent a casino game, a perpetual motion machine. It's a machine that operates without drawing energy from an external source. Since this was hard to achieve, Pascal's experiment failed, but it led him to inventing one of the most popular casino games ever.
It's safe to say that Roulette wouldn't be as popular as it is today if it wasn't for two Frenchmen called Francois and Louis Blanc. These people are responsible for designing a Roulette wheel with a single zero on it, specifically for King Charles III of Monaco. With this game, King Charles built a casino and brought the Roulette wheel to the people.
From France, roulette quickly expanded to other European countries, as well as to the US. In the US, roulette was introduced in the 19th century by European settlers who landed in Louisiana. There, people accepted the double zero version of the game, which today is known as American Roulette.
After years and years of gaining and losing popularity, Roulette is one of the most played casino games today. This game has made a huge comeback to the casino world with its online version. Now, you can play roulette anytime, from anywhere you want!
We've explained how to play roulette online, types of roulette bets, roulette variations and tips, and even odds in which you can win. So now, it's time for you to play this iconic casino game yourself.
Check out our featured casinos and register today. When you make your first deposit, there are some incredible treats in store for you. From free spins to deposit bonuses, there really is something for everyone!
Play roulette today for some classic casino fun and if you're lucky, you could come away with some lucrative prizes.
Start With These Amazing Bonuses