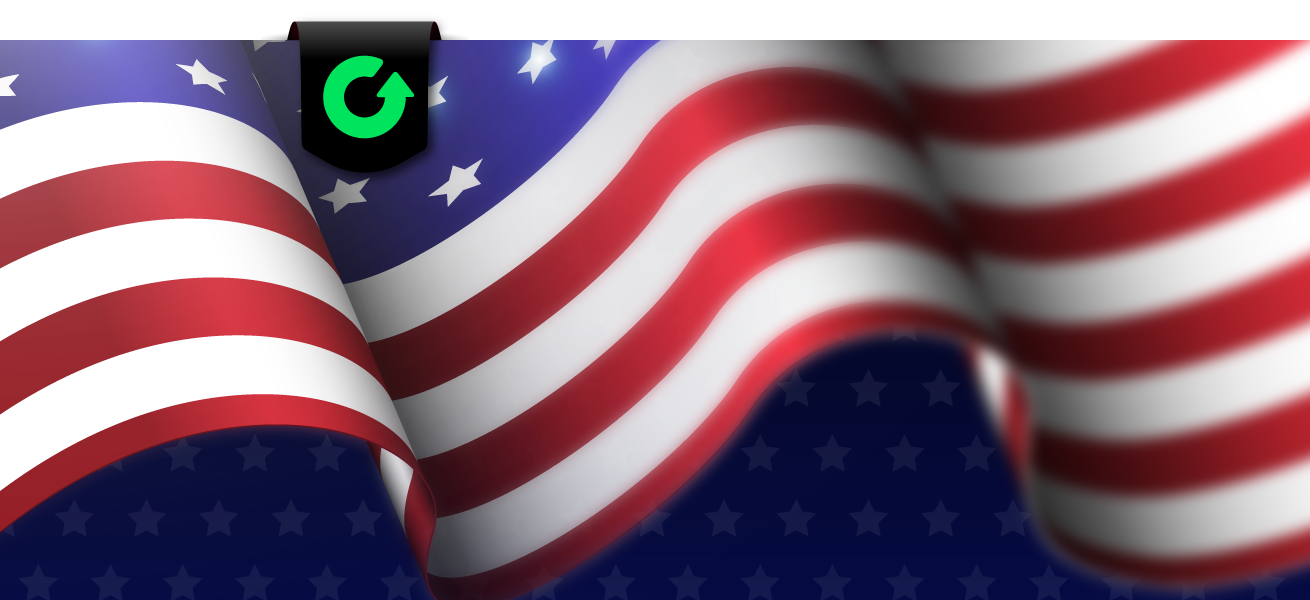 Simona Boshkova | Published 21 May 2020, 11:55 a.m.
From closing tribal casinos to legalising several forms of gambling, a lot of things have happened in many US states in the previous months. One of the latest news from this country came from Maryland, which according to the current information that we have, is the next state in line to legalise sports betting.
Not only Maryland, but the citizens of Louisiana will also be voting in November in order to decide whether they want to legalise sports betting in their state. And this is not a surprise, given the fact that several forms of gambling are already legalised in this state. Plus, we have recently reported on Pennsylvania's revenue increase in April, which saw record numbers.
Today we are bringing you news about Michigan's gaming situation. After being shut down in middle March, the Michigan gaming market is slowly getting back on track by reopening some tribal casinos.
The state has also started accepting online gaming licencing forms
About two weeks ago, it was reported that the Michigan Gaming Control Board (MGCB) has approved online and mobile betting on advance deposit horse racing. Now, the gaming market in Michigan is going back to normal as the tribal casinos in the Upper Peninsula of the state started to reopen or made plans to reopen. 
Not only have tribal casinos in Michigan started to reopen, but the MGCB has also started accepting online gaming supplier licencing forms. Even though the state's casinos in Detroit, where sports betting was launched in early March, are still closed, the state expects to have mobile sports betting ready in early 2021 or sooner. The online gaming supplier licencing forms are available on the MGCB website, where all necessary information is included.
Richard S. Kalm, the Executive Director of the MGCB, said in a statement that the Board has taken another step towards the launch of online gaming with the start of the licencing process. The MGCB endorses suppliers to apply soon so the Board can conduct investigations and issue licences. Mr Kalm added that they hope the mobile sports betting will start sooner than 2021.
On the other hand, Mary Kay Bean, spokeswoman for the MGCB, said that the Board can issue provisional licences for suppliers, but not for platform providers for now. She added that as soon as they have additional information, they will start the process for platform providers. The Board is working on draft rules so other forms will be added on their website once they're done.
Michigan starts casino reopening process
Two days ago, Gretchen Whitmer, the Governor of Michigan, signed an Executive Order that loosens some restrictions in a couple of regions. Among the restrictions that were loosened, the far north Upper Peninsula region is included, where many of the tribal casinos are located.
The Island Resort and Casino, a tribal casino located near the Wisconsin border, reopened on May 16 and posted new guidelines on its website. Moreover, the five Upper Peninsula casinos will probably be closed until June 1, even if they planned to reopen on May 16.
Other tribal casinos are also working on the process of reopening and that is expected soon. Currently, there is no update on when the casinos in Detroit will be opened.