Sundae Bingo Review
The brightest and most colourful site that you can find in the online gambling community is here and it's waiting for your arrival. Check out Sundae Bingo, which promises to keep you entertained for hours with the plethora of games that it has available on the site.
This very bingo site is capable of maximising your excitement and give you the treat you are looking for. All through the vast selection of games, the perfectly assembled User Interface and the welcome bonuses that will leave no human being humble.
They offer award-winning slot games, different bingo rooms and of course, the quick games and scratch cards. If you want to find out more about the site and what it can offer you, you are on the right page.
Sundae Bingo
Sundae Bingo definitely enhances the gaming experience for most of the games that are available on the site. With its perfect UI, once you enter the slots and bingo games, you may soon find out why few players have gotten luck right at the start since the site was founded.
The Site's Layout
As soon as you enter on the Sundae Bingo site, you will see several big promotions on the top of the page spinning and making sure you catch them all. The very first thing that you will read on the site is the big welcome bonus that the guys are offering to every new player, which is a £70 of Bingo Tickets and 10 Free Spins on all slot games. We will talk a bit more about the promotions below.
Just below, you will see the registration field that you need to fill if you want to be part of Sundae Bingo and win the prizes that come with it. Make sure that you deposit with the code SUNDAE, as it will facilitate your way to the most lucrative wins.
A tasty treat for everyone as there are around 300 slots in the new chapter once you scroll down on the homepage. You can see three different ice-creams that are promoting different things and stating that the site has 15 levels for all the gamblers and that you can play the game on whichever platform you like, from Blackberry to iOS, Android and Windows.
Scroll down below and you can see all the bingo rooms and their jackpots. You can find room for free, or rooms with a certain deposit, which offer a lot bigger jackpot.
The slots are not neglected, as they are just below the bingo rooms. The greatest and most recent slots are available in this section, making sure you have a shot at the most lucrative wins they can offer.
In the end, you can read all about the Sundae bingo site and their terms and conditions.
Sundae Bingo Games
As we already mentioned, there are few categories of games that you can play on Sundae Bingo site:
90 ball bingo
75 ball bingo
Slots
Scratch cards
Instant games
Casino games
The Bingo games are those which are most prominently featured on this site, and you can find a lot more of them compared to any other game on this site. The bingos can be accessed if you scroll down the homepage and reach the bingo rooms with all the games, or on the menu. The most present type of bingo is the 90-ball bingo where you can win some of the best jackpots that are around, but the other games are not neglected.
Slot games have a huge database of fans around the world, meaning the site wouldn't be complete if it didn't satisfy these types of players. There are a plethora of games from some of the best gaming producers and they are divided into New, Jackpots, All Slots and Favourite Slots, and you can search for a slot if there is a specific one that you'd like to play.
Other games featuring in Sundae Bingo are Video Slots, Roulette, Baccarat, Blackjack, Tens or Better and Deuces Wild. Check them out!
Sundae Bingo Bonuses and Promotions
Sundae Bingo is rich with bonuses and promotions that you can use at the site with the click of a button! By entering the SUNDAE promo code you are up for a threat, and as we already mentioned, one of the best welcome bonuses that you can come around is present here!
All the bingo sites in this gambling community rely on the welcome bonus to attract new players, and Sundae Bingo has managed to make it worthwhile. With £70 of Bingo Tickets and 10 Free Spins on all slot games, you are up for something fantastic and extraordinary.
Currently, the active promotions are the most different, generous daily promotions: Monday Chill, Tuesday Rocks, Wednesday Chick, Thursday Groove, £1K Mondays, Sunday Blast and Saucy Sundays.
You can also visit the bingo rooms and win the great jackpots with Free 4 U, Street Party, Ace Club Diamond, Kaching and Last Call promotions.
Overview
Now that we've seen a lot more about Sundae Bingo, it's your time to make a decision and choose whether you like Sundae Bingo and whether you should give it a try.
All of the things we've stated above lead to one logical decision – to try the bingo as soon as possible and to put it on your to-play list.
With so many games at your disposal, on which you can use all the welcome bonuses that you are grabbing, is pretty fantastic.
The positive reviews also speak for themselves. There are a lot of people using the customer service which is more than happy and has answered the surveys that they will return to the reels and bingo tables of Sundae Bingo.
The best thing about the site is the bingo rooms and all the promotions that are coming from the same. There are free and paid bingo rooms that will most definitely enhance your gaming experience and will surely make your day pretty happy.
Let us know your experience in the comment section below. 
Sundae Bingo Providers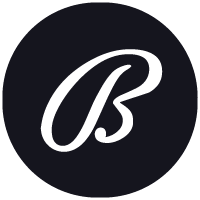 Bally Group
Other Offers
Top Games
Want great offers sent straight to your inbox?
Enter your email below and we'll do all the hard work for you
Welcome to our Mailing List
Keep a look out for our emails containing great offers!