Overview
Secrets of the Phoenix is a five reel, 25 fixed payline slot from Gamesys. The gameplay is shaped by the cascading reels which can lead to subsequent wins by the winning combinations making room for a new set of symbols. This is a slot game that has its own following of players who have been captured by the smooth gameplay and the falling/cascading reels and the free falls bonus. The possibility for the wild symbol becoming stacked on one or more reels invites bigger and better chances for a win. The phoenix wild shoots flames through the symbols that it connects and there is always the possibility of landing enough winning free falls to trigger the Secrets of the Phoenix free spins feature.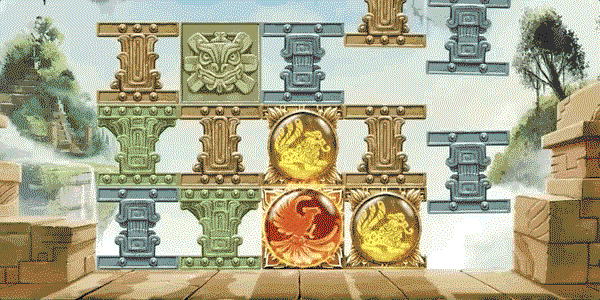 Key Features
| | |
| --- | --- |
| Reels: | 5 |
| Min Bet: | 0.25 |
| Max Payout: | 500.00 |
| RTP: | 94.97% |
| Paylines: | 25 |
| Max Bet: | 200.00 |
| Bonus Rounds: | 1 |
| Variance: | Medium |
Secrets Of The Phoenix Slots Online
Play Secrets of the Phoenix and venture to South America to explore ancient civilisations with Gamesys's incredible five-reel, 25 payline slot game with cascading wins!
Enjoy some truly incredible graphics and play Secrets of the Phoenix slots today to merge Aztec and fantasy worlds for an excellent slots experience and cash prizes. So, if you are interested in reading more about the Secrets of the Phoenix bonus features and more - you are in the right place. 
Secrets of the Phoenix Slot
With Gamesys' Secrets of the Phoenix, we've come to develop certain expectations and one of those regards the design of this software provider's games! Luckily for us, and you, This game follows suit and lives up to them, providing players with some visual greatness right from the moment the game is launched. 
Players are welcomed with some open Secrets of the Phoenix slot reels, barely contained within an outer boundary, but instead surrounded by clouds and what appear to be floating islands and distant temples - all incredibly well-drawn.
The reel symbols don't disappoint either and all Secrets of the Phoenix players have the opportunity to land many of them to receive winning payouts!
Each of the symbols appears to be Aztec-inspired and players can land rock-carved faces, small stone pillars and animal orbs. Plus, the game has a scatter symbol in the form of an Aztec mask carved into a square rock, as well as a burning phoenix wild!
Aside from Secrets of the Phoenix's design, it also offers players of all pocket sizes the chance to play at a win! You can wager anywhere between 1p and £8 per line, meaning that the minimum stake can be as little as 25p whilst playing with all 25 paylines active.
Better yet, Secrets of the Phoenix features cascading reels, meaning any symbols that contribute to a winning combination disappear after each, allowing those above to fall into their place and potentially make even more wins!
The cascading reels, while not entirely original, are a nice addition to Secrets of the Phoenix, not being the most common feature of the slots scene. You can land winning combinations again and again from the same spin, thanks to this particular feature and new symbols filling the voids that previous winning ones leave!
Plus, players can also receive payouts for just two-symbol combinations in some cases, meaning that cash winnings are never too far away!
Better yet, you can win Secrets of the Phoenix free spins - up to 25 in fact! As you may or may not know, we're huge fans of free spins features within slot games, so you can see why this is another reason for us to enjoy this online video game.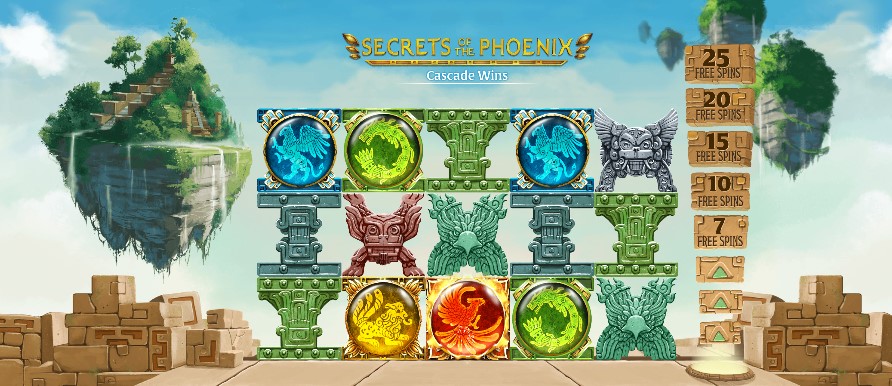 How To Play Secrets Of The Phoenix
Before spinning the incredible looking Secrets of the Phoenix reels, players must select a coin size to play with! Because all 25 paylines are fixed, any coin size selected will be multiplied by that amount, resulting in your total stake for each spin.
Like we said, this means the minimum stake for this slot is 25p, a fair price to pay for the opportunity to land winning combinations! The maximum stake in Secrets of the Phoenix is achieved by playing with the highest coin size - £8. This means players with whopping budgets can spin with a £200 stake if they so wish!
Once this has been selected, you can press 'Spin' to get the Secrets of the Phoenix reels rolling.
How To Win Secrets Of The Phoenix
This game requires players to land combinations of three or more symbols in order to receive winning payouts. However, like some other slots, some of the symbols in this game will also pay out when combinations of just two are landed!
So, when just two of the animal orb symbols land, players will receive 2x their coin size. Of course, these payouts aren't particularly staggering, but they're a nice addition when you consider that combinations of just two symbols can't be too hard to land regularly!
Aside from that, all 25 paylines in Secrets of the Phoenix slot are fixed and they pay from left to right, so combinations landed like this will mean that you'll receive a payout.
Players can win again and again with just one spin when they play Secrets of the Phoenix. This slot game's cascading reels mean that symbols above those involved in winning combinations will drop into their place. The newly descended Secrets of the Phoenix symbols can then also help to form a winning combination, should they fall into an active payline, alongside the appropriate symbols.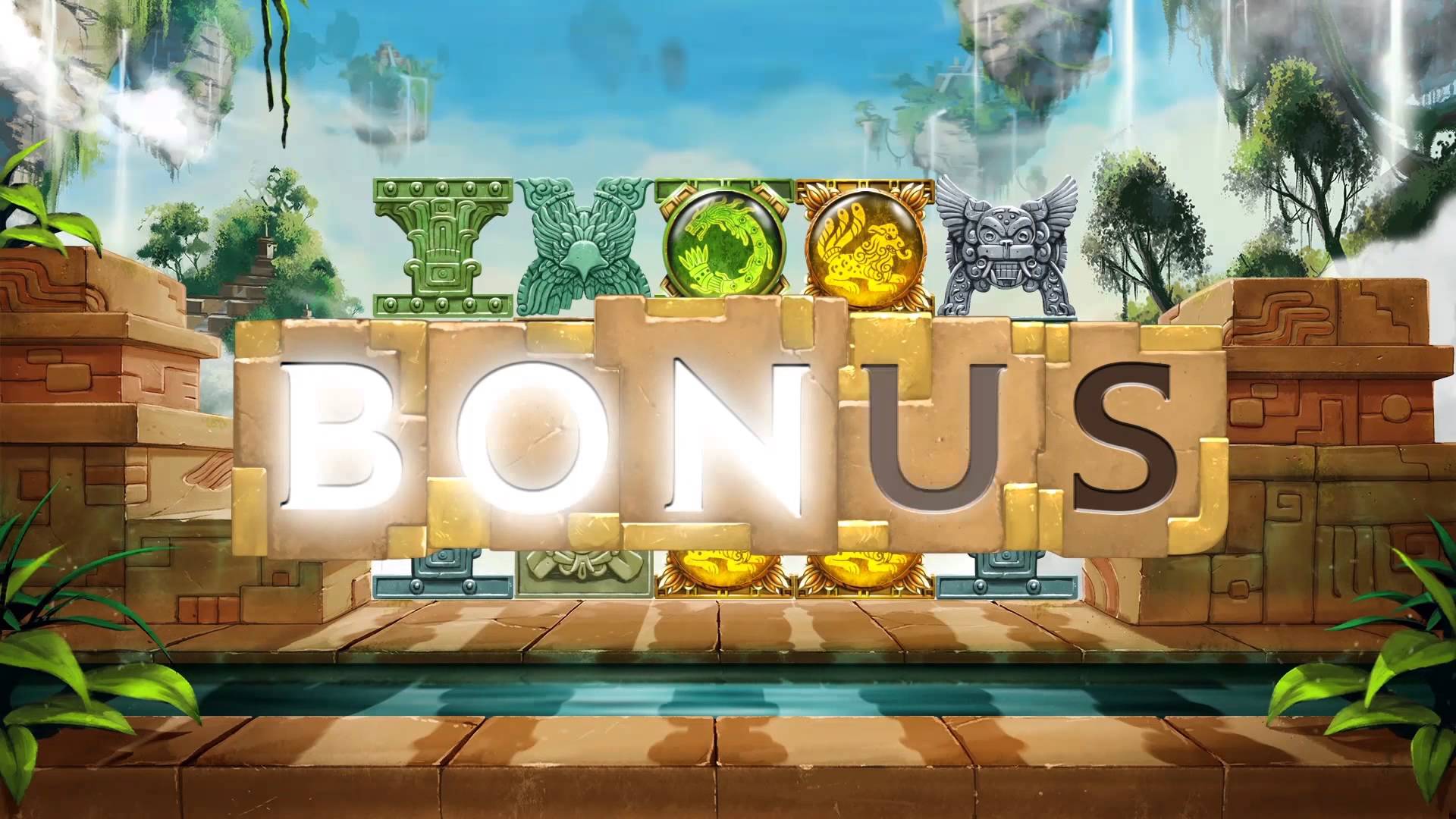 Secrets Of The Phoenix Bonus Features
The Secrets of the Phoenix game gives players the opportunity to win free spins when four or more consecutive cascade wins are awarded. After each one, the column/pillar on the side will light up, block by block until they stop.
Secrets of the Phoenix Free Spins
As mentioned, once four cascading wins occur, you will be rewarded with seven Secrets of the Phoenix free spins, however, if the cascading wins continue, you can receive even more:
Four cascading wins - 7 free spins
Five cascading wins - 10 free spins
Six cascading wins - 15 free spins
Seven cascading wins - 20 free spins
Eight cascading wins - 25 free spins
Better yet, you can also win more free spins from within this feature!
The cascading reels feature also helps to trigger the Phoenix Stacked Wild feature. If a whole vertical reel manages to fully disappear through consecutive cascade wins, the reel will be replaced by stacked phoenix wild symbols.
Just like in all of the slot games, same in Secrets of the Phoenix slots, a stacked wilds reel gives players a better chance of landing winning combinations, as the whole reel is classed as one large wild symbol. The only downside is that this stacked reel lasts for a single cascading reel before new symbols fall into place.
It's also worth noting that, in Secrets of the Phoenix, stacked wilds can be created and triggered from within both the base game and the free spins round.
Raining Reels and Stacked Wilds.  This game helps keep the base game entertaining as well with these two additional features on this slot.  Raining Reels are; when you trigger a win the slot symbols disappear and new ones fall into place that could generate a new winning combination.  If one of the reels drops in one spin, then it will be replaced with a stacked wild further increasing your chances of making a winning combination. 
Secrets of the Phoenix 10 Spins Challenge
We took a different approach and decided to present you the game from our own eyes.
Introducing the Secrets of the Phoenix 10 Spins Challenge. Hit play and see what we got out of the game.
Where Can I Play Secrets Of The Phoenix?
As a Gamesys game, Secrets of the Phoenix can be played at their online casinos and slots sites. Many of these sites offer lucrative welcome offers too.
Jackpotjoy
Jackpotjoy is not only offers a vast online slots section, but a number of bingo games too. However, within its slots roster is Secrets of the Phoenix and you can play this exciting game right here across desktop, mobile or tablet devices.
Virgin Games
Virgin Games, like Jackpotjoy, offers a large selection of slots to choose from. However, it also offers a selection of casino games including blackjack, poker, roulette and much more. Why not play Secrets of the Phoenix at Virgin Games while waiting for your next poker hand to be dealt?
Secrets of the Phoenix RTP
The Secrets of the Phoenix RTP is sitting at 94.97%, but like we said, the special features, including cascading reels and free spins, do their best to make up for this. There are plenty of ways to win and get your hands on some good cash prizes when you play Secrets of the Phoenix.
What is RTP?
RTP stands for 'Return to Player' and it is a percentage that represents the hypothetical payout of a slot game. Every slot has an RTP although they do vary for game to game. As mentioned above, Secrets of the Phoenix has an RTP of 94.97%. So, for every £100 wagered on this Gamesys slot, it pays out £94.97 in winnings, meaning the slot takes the remaining £5.03. 
Despite this, not every player that wagers £100 can expect to lose £5.03. As is the nature with slot games, some players win, some players lose. The amount you get back from a winning spin depends on how much you're wagering and of course which combination you land.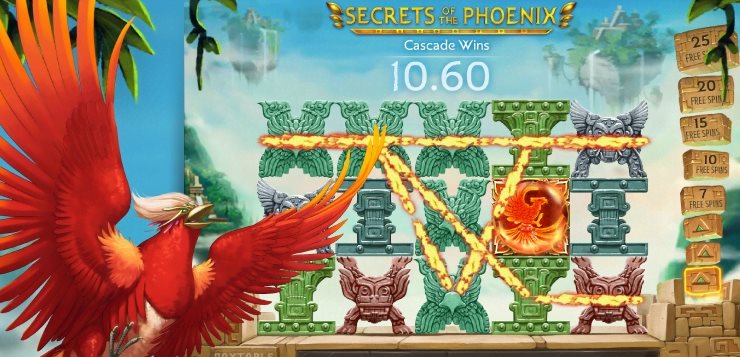 Adjusting The Coin Size
The first step, before you start playing Secrets of the Phoenix slot, is to choose the coin size. You can easily modify this feature with the help of the (+) and (-) buttons. The minimum coin size for playing Secrets of the Phoenix slot is 0.01 and the maximum coin size is 4 euros. And even though it might seem like this is not an important step, you should pay more attention to it. The whole outcome of your game may depend on the coin size that you have chosen at the beginning. If you choose a bigger amount of coin size at the beginning, your winnings will also increase. So, make a smart decision!
Adjusting the Paylines
You may already know this, but let's mention this again in a guide to Secrets of the Phoenix slot has 25 paylines. However, you won't have to do any work here, because before the reels start to spin, the paylines will be selected automatically. So, if you want to get a winning that will make your jaw drop, you should increase your initial bets. You can easily calculate how much you might win by multiplying the chosen coin size with the 25 paylines. If you are not in the mood to make the calculations, the Secrets of the Phoenix slot will do all the work for you. The software of this slot will mechanically compute the amount of your winnings and you can see it the bottom left corner. 
Starting the Game
So, the last step in this guide to Secrets of the Phoenix Slot is to click on the Spin button. By clicking on this button, the game will start to play, and the reels will start to spin. The Spin button is located at the bottom right corner of the screen. When the reels stop spinning, the software will tell you if the symbols that you have landed have made a winning combination or not.
If you have managed to form a winning combo, you will get a prize, which depends on the bet that you have previously placed. You can also use the Spin button if you want the reels to stop spinning. So, if you spot matching symbols on the reels, don't hesitate to hit the Spin button. However, make sure that the winning line starts from the left and continues to the right.
So, play Secrets of the Phoenix today and claim either free spins or a cash bonus at one of the featured casinos at Slotswise. There's never been a better time for you to spin to win incredible cash prizes!
Secrets of the Phoenix Free Play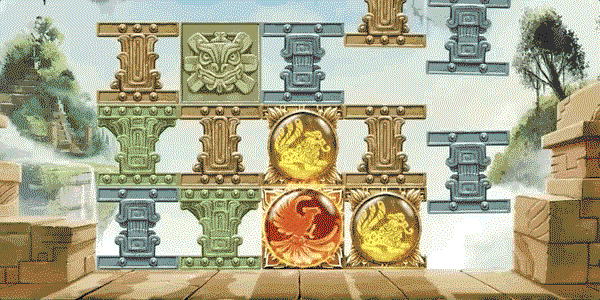 Want great offers sent straight to your inbox?
Enter your email below and we'll do all the hard work for you
Welcome to our Mailing List
Keep a look out for our emails containing great offers!