Overview
Very few people would be brave and bold enough to seek out the world's LOST treasures except one man....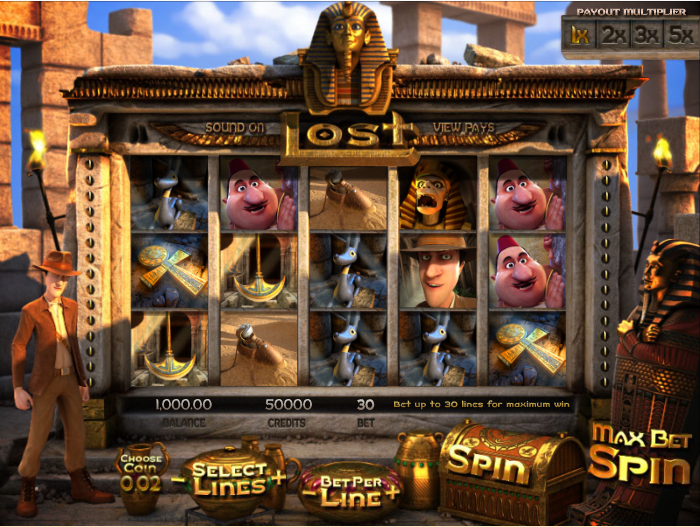 Key Features
| | |
| --- | --- |
| Reels: | 5 |
| Paylines: | 30 |
| Bonus Rounds: | 0 |
Lost Slots Online
Ancient Egypt is one of the most common, if not the single most common online slots theme. Anybody who has registered on at least one online casino has surely noticed that there are at least few if not more games with an Ancient Egyptian theme, be that Cleopatra or Egyptian mythology.
Lost slot is another online game with an Egyptian theme, but it differs from other games with a similar name. Namely, this BetSoft slot also has Ancient Egypt as its central theme, but here you take the role of an archaeologist who visits Egypt many centuries later in an attempt to discover some of the Ancient treasures.
The archaeologist himself and some of the other characters that appear on the reels look like they've come from the beginning of the twentieth century, a time when archaeology was still in its infancy.
Lost Overview
Visually, this game by BetSoft looks quite refined and fresh. You will see the main character standard left of the reels, and he gets quite excited when a winning combination is formed. Symbols that form a winning combination also become animated and you will notice two torches, one on each side of the reels.
Everything in Lost slot is connected to Egypt, even the buttons are placed on objects that match the theme. That's a common feature, available in many games, but we have to admit that it looks quite nice and makes the game a lot more enjoyable.
When it comes to music and sound effects, they are quite dramatic, in fact, in complete accordance with the overall theme. The music is accompanied by sound effects that you could hear on an excavation site. Otherwise, the game is quite straightforward and user-friendly. As for wagering, there are plenty of options.
How To Play Lost Slot
As we already mentioned, the buttons are right there below the reels and each is labelled appropriately, so all potential confusions will be avoided. The spin button is, of course, the main button in Lost slots and it is placed on a chest, just below the two rightmost reels.
When it comes to controlling your stake, you can choose a coin value, set the number of active paylines and the number of coins per line.
This is one of the few games where you can select the number of active paylines. The maximum number of paylines is 30 and the game is randomly set at 30 lines. You can decrease the number down to just a single active payline, and all other odd numbers between one and 30 are available.
We wouldn't recommend decreasing the number of paylines, since if you decrease the number of active lines and you get a combination across a payline which isn't active, there won't be any payout. Therefore, it is much better to play with a lower wager across all active paylines, than to decrease the number of active lines.
The minimum amount that you can wager per payline is one penny, so if you play with all active paylines you will need to place a minimum of 30p. However, it is also possible to wager as much as £150 per spin if you increase your stake to £1 per line and five coins across each active payline.
If you wish to play with as much as £150 per spin, then you can also click on the 'Max Bet Spin' button instead of manually adjusting each parameter. The 'Autoplay' button is located below the max bet button and if you press it, a full menu will appear, allowing you to set not just the number of spins, but also a set of other options, so if you want the reels to stop spinning after a win, you can choose a specific amount, and so on.
How To Win Lost
For a winning combination in Lost, you will need a minimum of three symbols across an active payline and they have to be arranged from the leftmost towards the rightmost reel, otherwise the win wouldn't be activated.
All payouts according to the payout table are multiplied by the amount wagered per line, not the overall wager. So, the minimum amount that you can win in Lost slots is two coins, whereas the maximum amount of coins that you could win is 500. If you increase your wager, that could be a lot of money.
There are seven standard symbols in Lost, and none of them are boring card symbols that you can see in many games. Here, all symbols are linked to the theme, so you will see your archaeologist, a sphinx and other related symbols appearing on the reels.
The game also includes few special symbols, and these activate the bonus games. Overall, the gameplay is quite fun and unpredictable.
Lost Bonus Features
There is more than one bonus round on Lost slot.
Mummy's Tomb Bonus
Four bonus scatters activate this bonus, and the symbols can appear anywhere on the reels, they don't have to be across an active payline. Once the feature is activated you get to choose a door and see what's hidden behind.
Monkey Click Me
If you get a monkey anywhere on the fourth reel the Monkey Click Me feature will be activated. Zany the monkey will start jumping around and reveal your prize.
Center Wild Reel
If you get the wild symbol on the middle reel, the Center Wild Reel bonus will be triggered. The symbol expands and covers two reels, thus increasing the prospects of a winning combination.
Respins
After every win on Lost slot, you get an additional, extra win, which gives you a chance for a second subsequent win.
Our Lost Review
Lost is a pretty exciting game, especially if you have a look at the multiple bonus features. Very few slots feature as many as four bonus games, so you will definitely be having a lot of fun.
If you want to play Lost for real cash prizes, register at one of the casino sites featured on Slots Wise and claim your bonus today.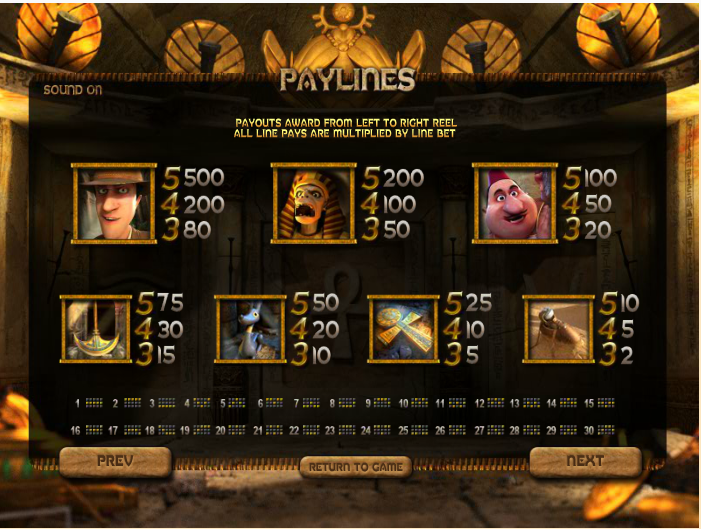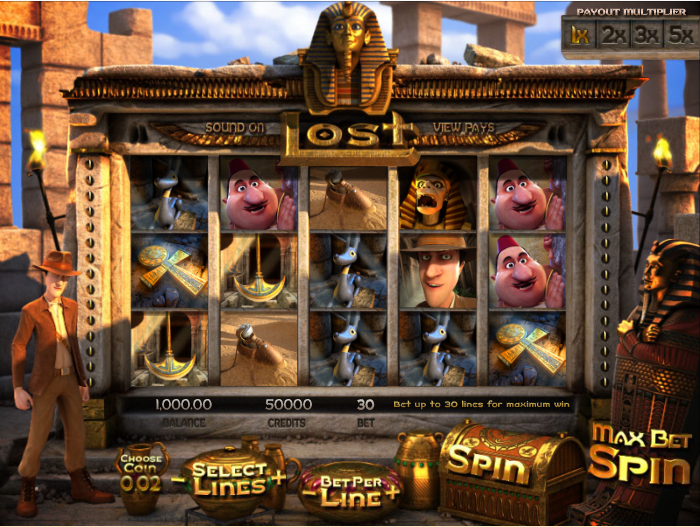 Want great offers sent straight to your inbox?
Enter your email below and we'll do all the hard work for you
Welcome to our Mailing List
Keep a look out for our emails containing great offers!