BALLY GROUP
Rating:
U.S.A., Las Vegas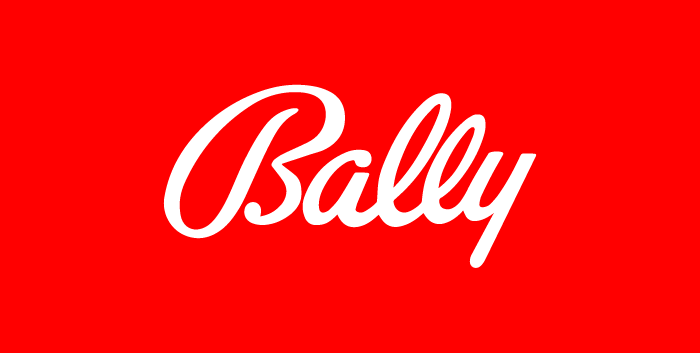 Ever since 1968, Baily has been bringing cutting-edge technology with the best licences to slot players around the world. Formerly known as Advanced Patent Technology, they made their first steps into slot gaming industry in 1985 when merging with Omega Enterprises.
History
Bally Technologies was created in 1968 as Advanced Patent Technology but its founder, Raymond T. Molony formed as a pinball manufacturer during the Great Depression era in Chicago way back in 1936 – so, basically, Bally the world's oldest slot machine manufacturer. Bally designs, produces, distributes and operated gaming devices for land based casinos mainly as their slots can be found all over Las Vegas. With more than 3,500 employees and offices in more than 25 offices in various countries, Bally was the first publicly traded gaming company (NYSE) and is now based in Las Vegas.
Because of their management back in the days, the constant growth and the happy customers, Bally Mobile Slots decided to cope with technology and the speed that the world is moving forwards and adopt their games on the online market. Unlike most of the gaming providers that decided to stick to the land-based machines ant try their luck there, not trusting the online market and being sceptic about the large boom of the internet, Bally Technologies decided to go for it and create an online presence. In 2013 Bally becomes an online video slot games producer and they moved to the mobile device in 2014, which is the thing they do the best. Still, it took Bally several years and the market was already created, but since they are one of the first producers of slots in the world and with a huge land-based presence, it didn't take them long to join their rivals at the top of the food chain.
Innovation
What is worth mentioning for this company are some of the innovations that their smart brains came up with, and the one that propelled them to the top was the world's 1st completely electronic reel-spinning slot machine, known as SDS. The Cash spin developed in 2010 won them the "Best Slot Product" award, which is a trademarked gesture-control technology known as U-spin.
With a headquarters located in the most famous casino city in the world, Las Vegas, Nevada, it made a great influence in the slots community in the world. Each of the Bally games focuses on four things that round up the perfect game – Great Graphics, Outstanding Play Mechanics, Suitable and Entertaining Music as well as Pretty Exciting Bonuses. There are several things that the Bally games are famous for, and that's the leader bonuses, the social sharing options and multiplayer competitions.
They even decided to add an option for the players to choose the desired music while playing, so you can customize what you are listening to and completely enjoy the slot and other games with whichever you want – you can choose whether you want the sound of the game, some of their music or completely silent ambient.
Due to its overwhelming success, Scientific Games acquired them in 2014 – this is the company behind WMS Gaming and Barcrest.
Online Presence
Like we said earlier, the company had trouble in the first years trusting the internet and being sceptic about the popularity of the same, but after the baby boom was ensured, there was no room for hesitation.
As soon as they entered the online casino world, they started with their own innovations and slot machine versions and quickly gained brand new and unique ideas about continuing their journey online.
Bally started producing slots for the online space in 2013 and have been growing steadily since then – you can now play some of their land-based classics such as the Quick Hit games (Quick Hit Black Gold & Quick Hit Platinum). Like with Novomatic games, they do feel like land-based slots which adds to the charm and appeal of the games. We recommend you play titles such as Lady Robin Hood and Thunderhorn which have a nice balance between modern bonus features and high variance – you will find that most of Bally's slots are quite volatile which is what I prefer.
Firstly, they adjusted their own land based slot machine themes into online video slot games which were a total hit because their slot machines were already popular in the casinos worldwide. After that, they started to do video slot games with music, TV shows, bands, movies and similar themes. This idea seemed to work out as they focused on the most popular shows, celebrities, bands and other public figures with already huge database of fans. These fans were eager to try the online version of the slots, having heard about Bailly Technologies and their online success in recent years.
Bally Technologies Mobile
Recently, Bally decided to give more attention to the Mobile device, since more and more players are spinning the reels from mobile rather than a PC and it seems they made the right choice.
There are two types of mobile slot machines that Bally is using – the Internal-facing app used by the employees and the external app used by the consumers. The internal app focuses on the critical points and has easy access to problems in order to find the solution, while the external app is the one that we can all download and play, which include bonuses, multiplayer options, attracts players and awards lucrative wins.
If you are a slots games lover, surely you have heard or span the reels of some of their most popular games: Fireball, Cash Spin, Love Meter, Playboy Hot Zone, Cash Wizard, Money Wheel and many others.
Give them a spin on one of our sites, claim the bonuses that we can offer, taste their lucrative wins and we assure you, you are going to have a lovely time doing that.