GAMESYS GROUP
Rating:
United Kingdom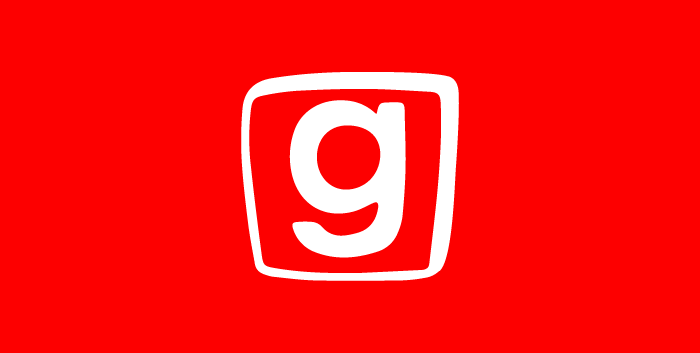 Key Details
Established:
January 2001
The Gamesys Group was founded in 2001 and is a UK based company. It's a brand which specialises in a range of different products and is most known for its association with and development of the Jackpotjoy brand. They are based in Central London and have developed a wide range of specific gaming software solutions. They employ over 1,000 people and have expanded their brand far beyond the initial scope of 2001.
Gamesys Overview
Noel Hayden is the name behind the Gamesys Group, namely, he was the founder of the company, but all creations, including their most popular games have been a team effort. Robin Tombs and Andrew Dixon are the names of two of other founders of the company. The company's headquarters is in London, but they also have offices in Newcastle upon Lyme and in the Estonian capital – Tallinn. Although it started as a small company, more than 1,000 people are currently working for Gamesys and the company opens vacancies on a regular basis, so it seems that they intend on growing and expanding their business and operations.
Currently, all Gamesys products are used by more than 40 million people, and even though there are larger companies in the industry, the number is rather impressive and speaks volumes of the company's reputation and popularity. In fact, Gamesys has been named number 5 on the EGR Power 50 list of online gaming companies, and that is just one of the many rewards that this company has acquired.
There are plenty of online game developers and even more online casino operators. However, very few companies decide to do both, and Gamesys are one of them. Namely, Gamesys is both a game developer and they also operate a number of real money casinos, as well as social gaming apps. Although the UK is the main market for Gamesys, they also work in a number of other European countries, as well as internationally.
Gamesys were also the first brand to partner with Facebook to provide real cash gaming applications on their platform. That was a major step for the company because they realised the potential of the Facebook platform, and then other companies were quick to follow, so it could be said, in a way, that Gamesys work was pioneering.
Gamesys Brands
Gamesys own 9 brands, including both casino and bingo sites, as well as apps. These are their brands:
Jackpot Joy is a bingo, slots and live casino site that offers plenty of bingo rooms, hundreds of slots and live dealer games.
Virgin Games is an all-encompassing gaming platform with slots, casino, live casino, bingo and poker capabilities. Players can claim a range of promo offers and participate in live poker tournaments, get cashback bonuses on live casino games and many more.
Monopoly Casino is a mobile gaming site, it was launched towards the end of 2015, and if you are a fan of the board game Monopoly, you will definitely find this site amusing as it includes a wide range of Monopoly-themed games.
Virgin Casino is similar with Virgin Games and it also offers slots, as well as other casino games and bingo.
Jackpotjoy is a free Facebook slots app, which allows users to play free slots via their Facebook account.
Botemania is a Spanish gaming site which features a variety of great slots. It is one of the leading sites on the Spanish market.
Starspins is an exclusive slots site, it is a great choice for slot players who love variety and enjoy having access to a wide range of games. The site was launched back in 2012.
Tropicana Casino is an online replica of the famous Atlantic City Resort of the same name. It offers great promotions and multiple games.
Heart Bingo is a Gamesys UK bingo site that was launched back in 2010. Heart Bingo also offers instant games, as well as slots and other casino games.

Slots, Bingo and Games
Gamesys has produced some of the most lively and fun slots over the years. Their creations include Double Bubble, Secrets of the Phoenix, Tiki Island and The Godfather. If you want to know more about their games, have a look at our Double Bubble review, and we've also reviewed many of their games, like Secrets of the Phoenix and Tiki Island.
When it comes to Bingo, Gamesys has produced a few innovative and original bingo games, in addition to standard 75-ball and 90-ball bingo. Speed Bingo and Take Me Out Bingo are among the most inventive bingo games by Gamesys.
Last but not least, Gamesys have also developed a number of conventional online casino games, such as Craps, Pai Gow Poker, Caribbean Stud and Hi-Lo.
Historical Retrospective
If we have a look at the company's history and how they have been growing over the years, it looks even more impressive. The company was founded in 2001 and it launched its first site in 2002. During the next year the company moved its services to London's iconic Piccadilly. By 2004 they have already received the 100 millionth wager and that fact alone speaks volumes of their popularity.
By 2005 100,000 were registered at Jackpotjoy and in 2006 the company entered the Tech Track 100 list compiled by The Sunday Times. 2006 was also the year when the famous Deal or No Deal slot was launched. In 2007, Gamesys entered the Spanish market in 2008 they had they recorded their 4 billionth cash bet.
In 2009, Gamesys won the EGR Innovation Award. That was also the year when the first social app was launched. In 2010 Gamesys partnered with Heart FM which enabled the launch of Heart Bingo and they also became partners with Caesars. In 2011 Jackpotjoy became available in Sweden and in 2012 the first real money game on Facebook was launched.
In 2013 Gamesys signed a partnership deal with New Jersey's Tropicana casino and during 2014 Virgin Poker went live on Facebook. In 2015 Gamesys became the first company to release a bingo site for the US market.