Overview
Relive the classic Shoot covers and footballers of the 60s, 70s and the 80s in this memory-packed journey through soccer history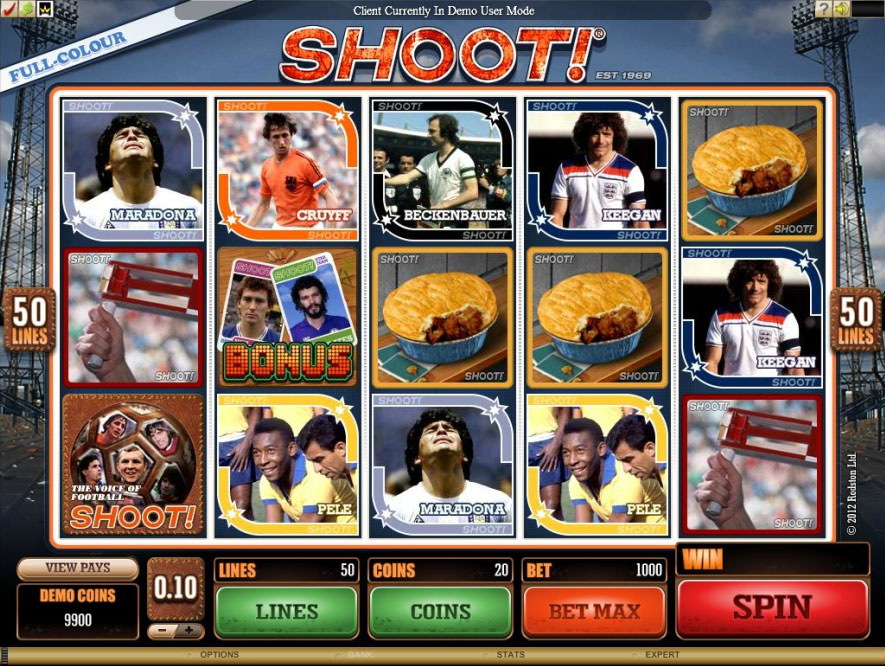 Key Features
| | |
| --- | --- |
| Reels: | 5 |
| Min Bet: | 0.01 |
| Paylines: | 50 |
| Max Bet: | 100.00 |
| Bonus Rounds: | 0 |
Shoot Slot Online
What We Say -For many a boy growing up, Shoot! was more than a mere magazine. It was life itself, a cornucopia of all that was great about the world's beautiful game. Most of us have now outgrown those primitive thoughts, but the magazine continues to exert a pull on our affections. Such minds will lap up the magnificence of this Shoot! game. Replicating the vintage covers in their most spectacular light, as well as illustrating the many footballers that hit stardom during the 60s, 70s and 80s, Shoot! is a spectacular graphical showcase for the converted.
What's really nice, though, is the way these different elements have been weaved into a rather effective slot game. The Trade 'em Bonus Game lets you riffle through football stickers. Make the right choices, and you'll unearth some juicy prizes. The magazine covers are featured as part of the Magazine Bonus, and you sift through the issues looking for the Free Spins symbol. Find that, and you'll get a random number of Free Spins. Throw in Wilds and 30 paylines, and there are some good chances for striking combos. You can even win a 619,000-coin haul.
This is a feast for football fans. The game itself isn't as spectacular as some, but there are still some decent features. And it's all so well handled that Shoot! addicts will find all the old memories flooding back.
How to Win - The Shoot! Logo is Wild, and substitutes for most other symbols. Three Bonus Scatters activate Trade 'em Bonus Game, where you pick from a dozen pictures of football stars, looking to uncover prizes and extra games. Unearth a Free Spins symbol, and you can rack up the points without it costing you a spin. You may also initiate the Magazine Bonus, where you must pick from classic Shoot! covers, searching for the best rewards.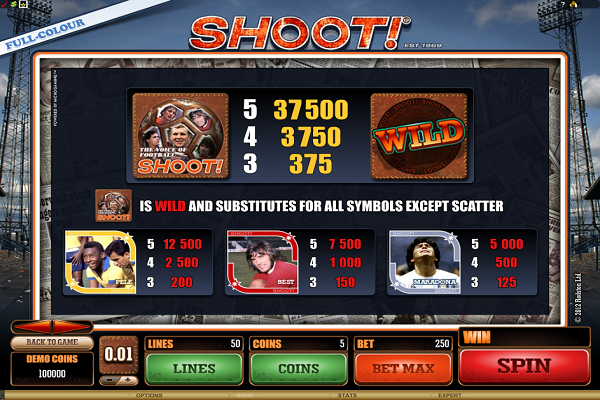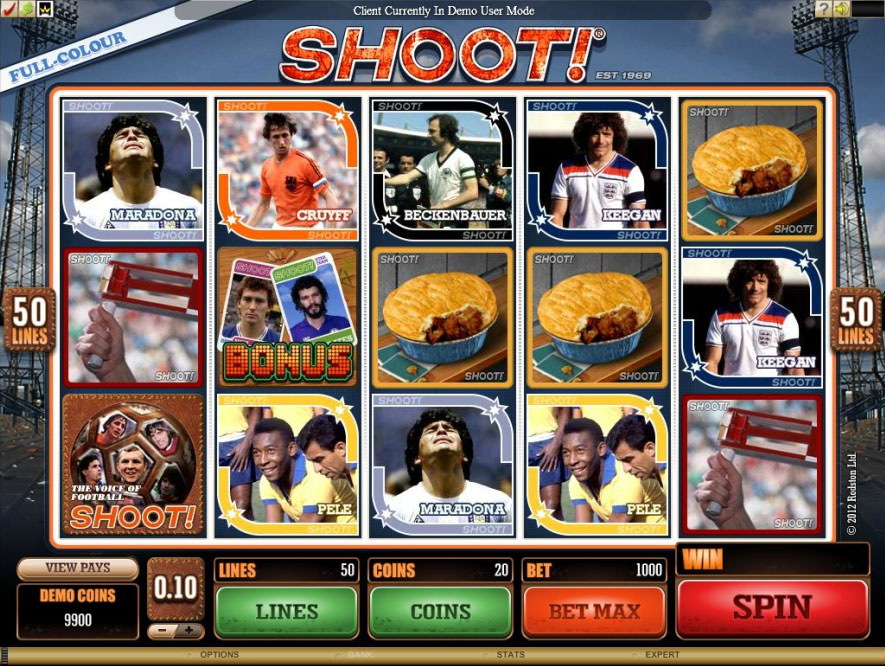 Want great offers sent straight to your inbox?
Enter your email below and we'll do all the hard work for you
Welcome to our Mailing List
Keep a look out for our emails containing great offers!