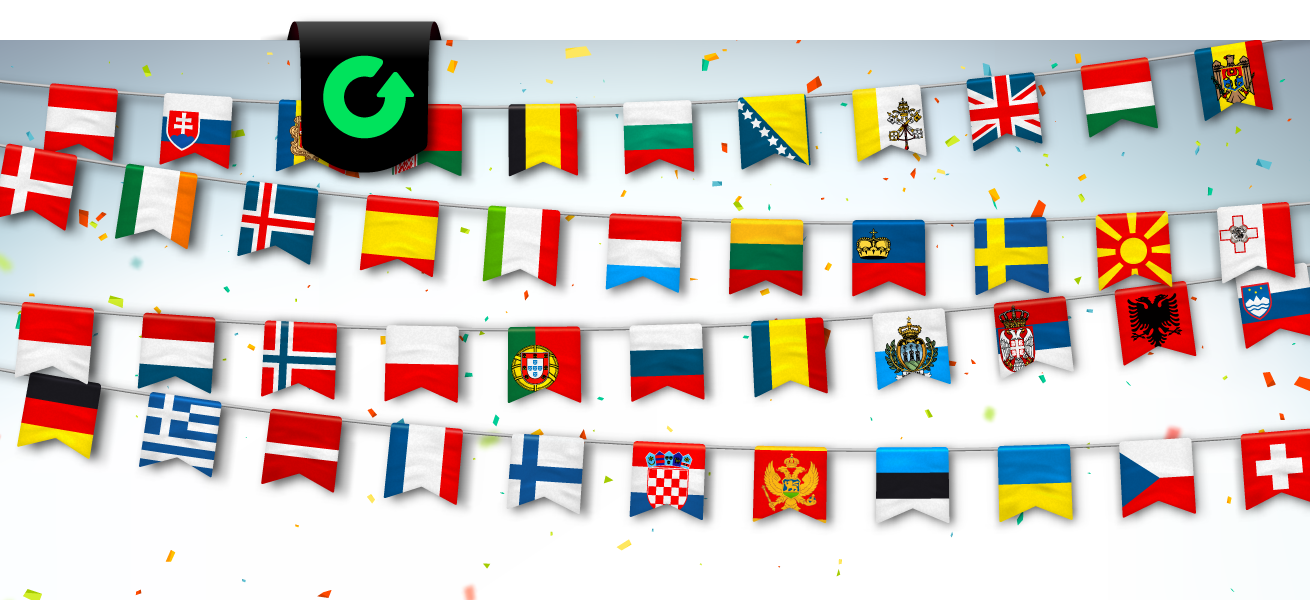 Simona Boshkova | Published 17 Mar 2020, 10:38 a.m.
Recently, we've been bringing you news mostly from the UK and the US online gambling world, and the English-speaking countries in general. However, if you've been following the international online gambling market, you're probably familiar with the new online gambling legislation in Argentina and Spain. In Argentina, online gambling licences are going to be issued in Buenos Aires, according to the city lottery. On the other hand, the Spanish Minister of Consumer Affairs has recently unveiled a plan with a couple of restrictions to online gambling operators.
Following these circumstances, the Netherlands and Sweden are introducing different gambling regulations. We have the Netherlands where a decrease in gambling applications is expected, and Sweden on the other side that noted higher revenue in its first year. Now, we are reporting on the gambling situation in Germany, where the Head of State approved new gambling regulations and a new regulatory body.
Germany has agreed to legalise online gambling on a state level
In a recent meeting in Berlin, Germany's legislature approved new gambling regulations that include approval for creation of a new regulatory body. The new regulatory body will be called "Glücksspielneuregulierungstaatsvertrag" (the GlüNeuRStv) that will make possible for online gambling to become lawful, if approved by each state parliament and the European Commission effective July 1. If these gambling regulations are approved, online poker and casino games will become legal in Germany for the first time.
Along with online poker and casino games, sports betting will be offered as well. The legislation will also allow slot games, but only under very strict rules and guidelines. For instance, slots will be allowed to a €1 per spin, and a mandatory €1000 deposit limit will be established. In addition to slots, sports betting will be offered under new rules as well. This means that live betting will be limited only on who will be the next scorer, or on the final result. Moreover, the GlüNeuRStv, as a regulatory body, will have the authority to issue licences and will work with the local state bodies.
Not everyone is satisfied with the new gambling regulations
Even if the new gambling regulations are a big step for Germany, the president of the German Sports Betting Association (DSWV) is not satisfied with them. Mathias Dahms, the president of the DSWV, explained his concern about this legislation. As he explained, this was a good step towards modern, market-compliant gaming regulation. However, according to him, the legislation has a couple of structural undesirable developments that will create challenges for future gaming regulations.
Mr Mathias Dahms said that the new gambling regulations are just a fixed set of rules that won't help player protection nor will decrease the black market. One of his main concerns is that the new regulations will cause people to turn to foreign operations where bet limits are higher. However, the GlüNeuRStv are aware of these side effects and are understandably concerned about the risks of people gambling beyond their means. For that reason, they will do their best to prevent this.
Despite the restrictions, businesses have started to apply to receive a gambling licence to operate within Germany. So far, 30 applications have been received and 20 other operators have stated their intention to apply as well.