INGG GROUP
Rating:
London, United Kingdom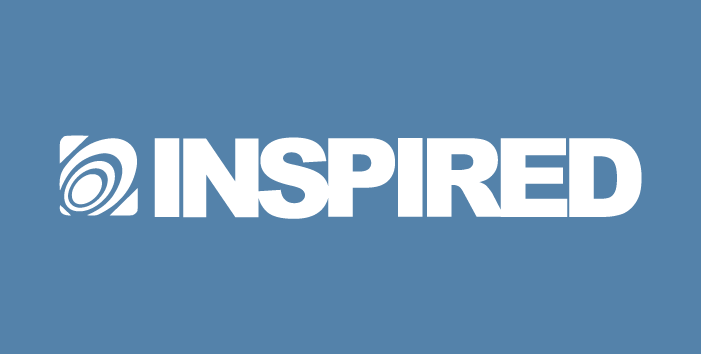 Claim Your Bonus
Deposit £10 Play With £60
Key Details
Established:
January 2010
Inspired Gaming, or INGG, has been around for close to two decades, time during which they have excelled in producing some of the best gaming machines in the world. Their online slots and virtual games are top of the line and are available in more than 35 countries around the world.
INGG Overview
INGG or the Inspired Gaming Group is a UK company that has been active since the inception of mobile gaming entertainment. Founded in 2002 in London. with just ten people, Inspired Gaming went on to become one of the leaders in multiple disciplines in the gaming entertainment industry. Since then, the company has acquired a number of other outfits to bolster their position as innovators and producers of cutting-edge technology.
Today Inspired Gaming has an active endorsement contract with Mike Tyson running for more than 15 years; it has Server Based Gaming in markets including China, North America, Latin America and a number of European Union jurisdictions to total 35 in number; there are more than 30,000 gaming terminals that run on the company's Virtual Sports platform; furthermore, the company's products are featured on 40,000 retail channels and more than 100 gaming sites. We are not coming up with this stuff - it's all there in the company's rich bio. So we are happy to present what they do and some of their top products. Read on.
Virtual Sports
When you become acquainted to the terminals that feature virtual sports games by Inspired Gaming, you'll first ask questions such as, what are these American football teams that I don't seem recognizing, and where is this horse racing derby taking place as I haven't heard about it; what about those dogs - look at them go, such a crazy race! Upon first looks the action and the participants in it seem so realistic that you wouldn't believe your eyes it is virtual and not real.
The mother of then all is the Mike Tyson Virtual Boxing which seems so real that one would come to the conclusion - well, with this, we don't need boxing matches any more - why should these people sustain heavy concussions! The games are just too realistic and that is all due to Inspired Gaming's knack for 3D design. The same is also true for the Rush Horses brand, The Rush Football 2, the Virtual Grand National, and so on.
Mobile Gaming
As for mobile games, Inspired Gaming has its own Virgo Remote Gaming Server, which delivers HTML5 content which is comprised of a roster of top-level online slots, casino games and other virtual games. This platform is integrated with the Open SBG core, which enables multiple interactions across the world in all jurisdictions that are compliant with the existing online regulations.
Although the company's virtual sports and land-based gaming terminals are their major product, they do have some exquisite slots titles that are available at the leading online casinos and are carried by the industry's leading platforms. We will go over a number of games, which you can also find on SlotsWise and which are tied to welcome packages and bonuses that you can claim.
INGG: Inspired Gaming Online Slots Games
Chief! Slot
This is a Native-American inspired online slot that works with three rows and five reels. The on-theme symbols include the tepee, buffalos, crossed axes, the skull of a buffalo, the indian feather hat Wild symbol and the Chief! slot logo which is the scatter. Three of more of the Indian Chief bonus symbols reward the Bonus Entry which are Reel Modifiers that come in three instances: Wild Runner, Bonus CHance and Big Win. The first one adds many wilds to the reel-set; the second is a buffalo stampede that increases the chances for a winning combination, and the third is a screen filled with hidden symbols that reveal multipliers as big as 20x the bet.
Goddess of the Amazon Slot
This is by now a classic game that is featured on SlotsWise. The game features the goddess' kingdom of animals, gems and gold. Reaching the top payout leads to one of two progressive jackpots - silver, starting at £10,000 and a gold one set at £100,000. Winning these jackpots depends on whether the game will award you with all five progressive jackpot symbols. The regular in-game prize is £500 but there are smaller prizes too, a string of which can be won during the game's Free Spins bonus feature. You can claim a bonus package to play Goddess of the Amazon slot right from the game's review page.
Centurion Slot
The Centurion slot is an Ancient Rome themed slot that features the adventures of centurions. The soldiers are seen riding chariots, visiting the Colosseum and participating in a number of bonus features that include Free Spins (as many as 16 and can be re-triggered). During the free spins game the Centurion slot logo, which is the game's top paying symbol, can be seen appearing on the reels more often than not. The other bonuses are the Super Bonus Reels, the Five of a Kind, Big Win and Reelus Maximus. When the Fortune Bet option is activated the game's bonus symbols and the chance of landing reel modifyers are doubled. This online slot is also available at SlotsWise where you can claim a bonus package and spin for the win at one of the top casinos.
Demon Gems Slot
We have here a three row and five reel slot by Inspired Gaming that features all dimonds for the symbols. The game also has the eerie stare of a she-vampire who gladly blinks when you score a paying combination. The is also the Scatter symbol which triggers the free spins rounds. The Demon Gems slot logo pays 1000 for landing five on the reel-set. In addition to this, there are two modes of gameplay. When the she-vampire has red eyes there more winning combinations and when her eyes are black the bonus symbols are more frequent than not. This is an interesting concept that occurs at random and goes in line with the theme, which is a bold fusion of diamonds, gems and the underworld.