Everything You Need To Know About Gamomat
Our Verdict on Gamomat
Gamomat is a company that is experienced in several spheres of the gaming world. Its career started out in the land-based casinos by creating AWP, VLT, and SBG solutions, which were a big hit. The company then decided to focus more on the world of online games, both social and gambling, which turned out to be a great move.
The company certainly puts a lot of effort into making sure that the games it puts out offer a great degree of entertainment, stunning visuals, and immersive gameplay. Let's take a closer look at the history of the company and the things it has to offer today before you check out the incredible games we offer.
Gamomat is a German company that was founded back in 2008, in a small municipality of Germany called Wagenfeld. With almost 15 years of experience under its belt, the company may have expanded across numerous markets, but the headquarters remain in Germany.
You can find the Gamomat games in countless casinos, as they are in seriously high demand. The company is present in over 40 countries and makes sure to work in accordance with the rules and regulations that are required. In other words, you can expect high-quality games with guaranteed fair play.

Gamomat's worth and influence have not gone unnoticed and the company has received quite a few accolades and recognitions over the years. In 2021, the company received several Best Workplace awards from different events. On top of that, it also won the German Brand Award, as well as the gold and silver w3 Awards for its Crystal Strike slot.
One of the most amazing things about this company is that it launched the Gaming for the Climate project in 2021, where it partnered with Healthy Seas. Through this project, the company aims to help the environment by donating part of the revenue from their latest Book of Oasis slot towards cleaning the oceans.
Over the years the developers have been incredibly productive and so far the official portfolio boasts around 130 games in total. The company shows no signs of slowing down, which means that you can expect many more games to be released in the future.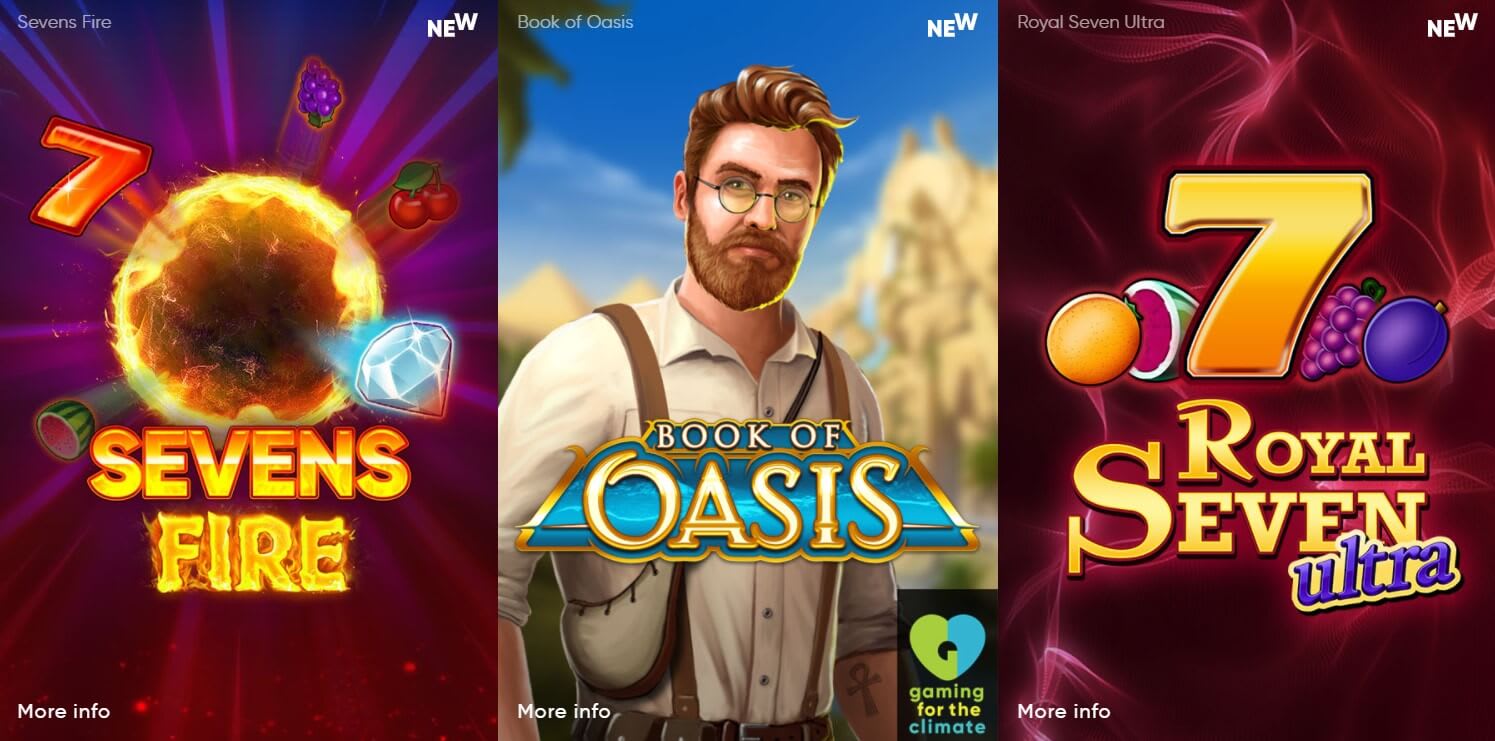 Gamomat has decided to focus exclusively on video slots, which might be a bit disappointing to players who prefer other types of games, or who want to explore their options. There are unfortunately no bingo games, scratchers, or table games such as roulette, baccarat and blackjack.
Incredible jackpots are also included in the Gamomat video slots, but the developers decided to be a bit more creative in the way that they can be won. For some of their games, they introduced the exciting Shooter feature, which requires a certain degree of involvement and skill from the players in order for a jackpot to be won.
A lot of work is also being put into the design of the visuals of these games, which are always in accordance with the theme. On top of that, they are enhanced with superior graphics, which provides a smooth gaming and there are also realistic animations and soundtracks to perfectly set the scene.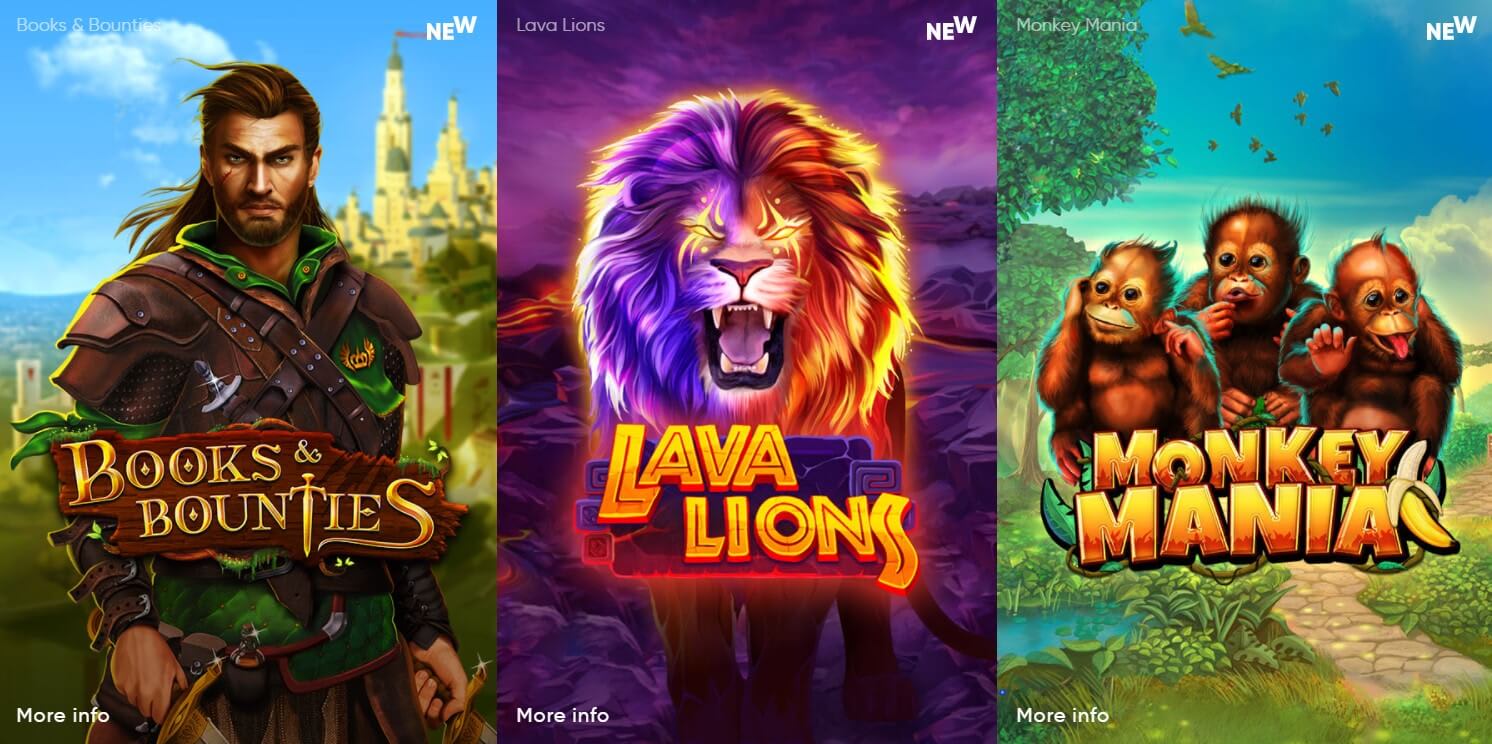 The Gamomat games are also praiseworthy in regards to their RTP rates. All of them seem to be with values that are around the average of 96%, or at least slightly above it, which makes them suitable for all types of players.
In addition to the visual design, the developers also make sure that the games are entertaining and catch the players' attention. They combine the masterfully designed visuals with exciting gameplay and amazing prizes in order to captivate you and keep you entertained throughout the whole experience.
The video slots created by Gamomat come in many varieties. You can play on different-sized layouts that can be anywhere from 5x3 to 6x4, plus there are many fruit and mythology-themed video slots, which are always a big hit among players. 
An interesting thing about Gamomat is that it follows an interesting trend of creating different versions of a particular game, such as a Christmas version, an Easter version and so on.
Some of the most popular titles by Gamomat include: Book of Oasis, Books and Bounties, Football Super Spins, Fancy Fireworks, and Western Jack.
Book of Oasis Slot
Book of Oasis slot is a visually stunning game that combines the 'Book of' way of playing. It includes straightforward gameplay combined with free spins and special expanding symbols that can bring you amazing prizes and ultimately make the experience a lot more rewarding.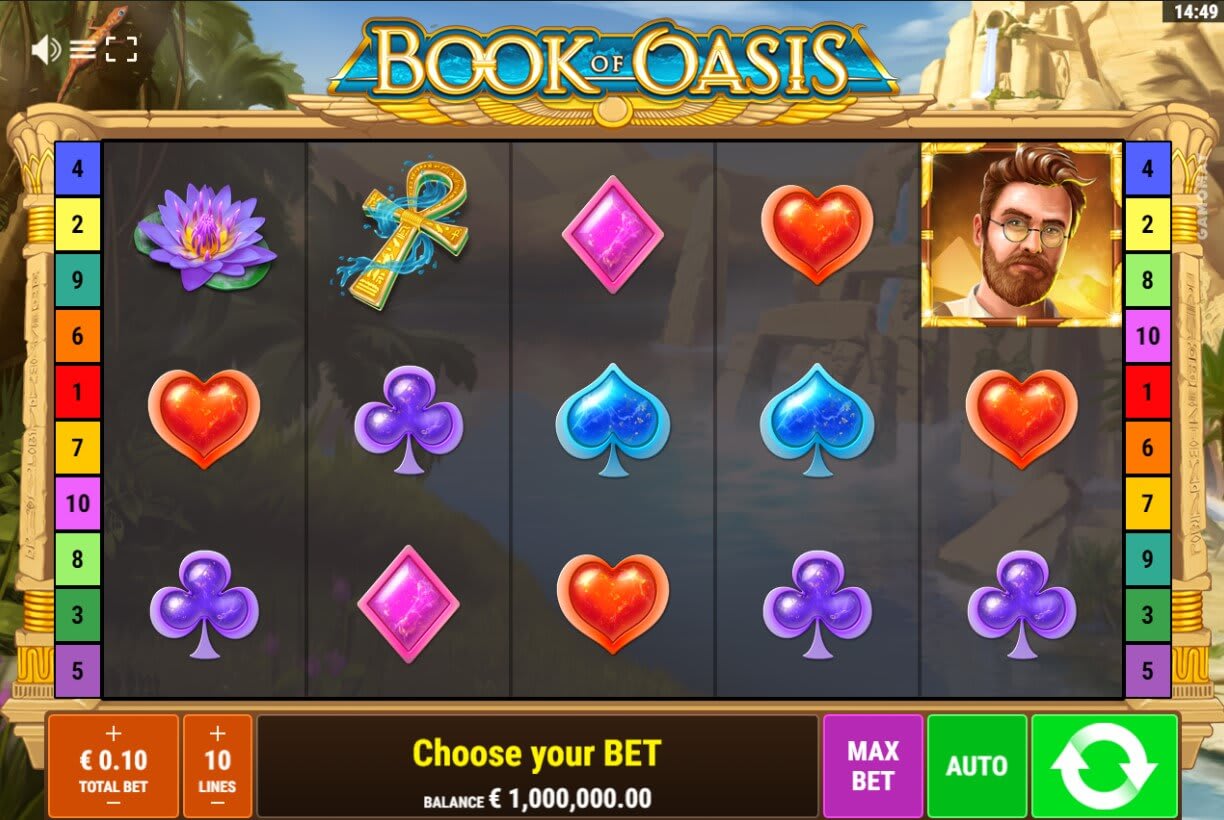 Books and Bounties Slot
With the Books and Bounties slot, you get to travel to a fantasy world, where the reels are full of magical creates. The game comes with immersive gameplay, creative symbols, as well as exciting bonus features to keep you entertained.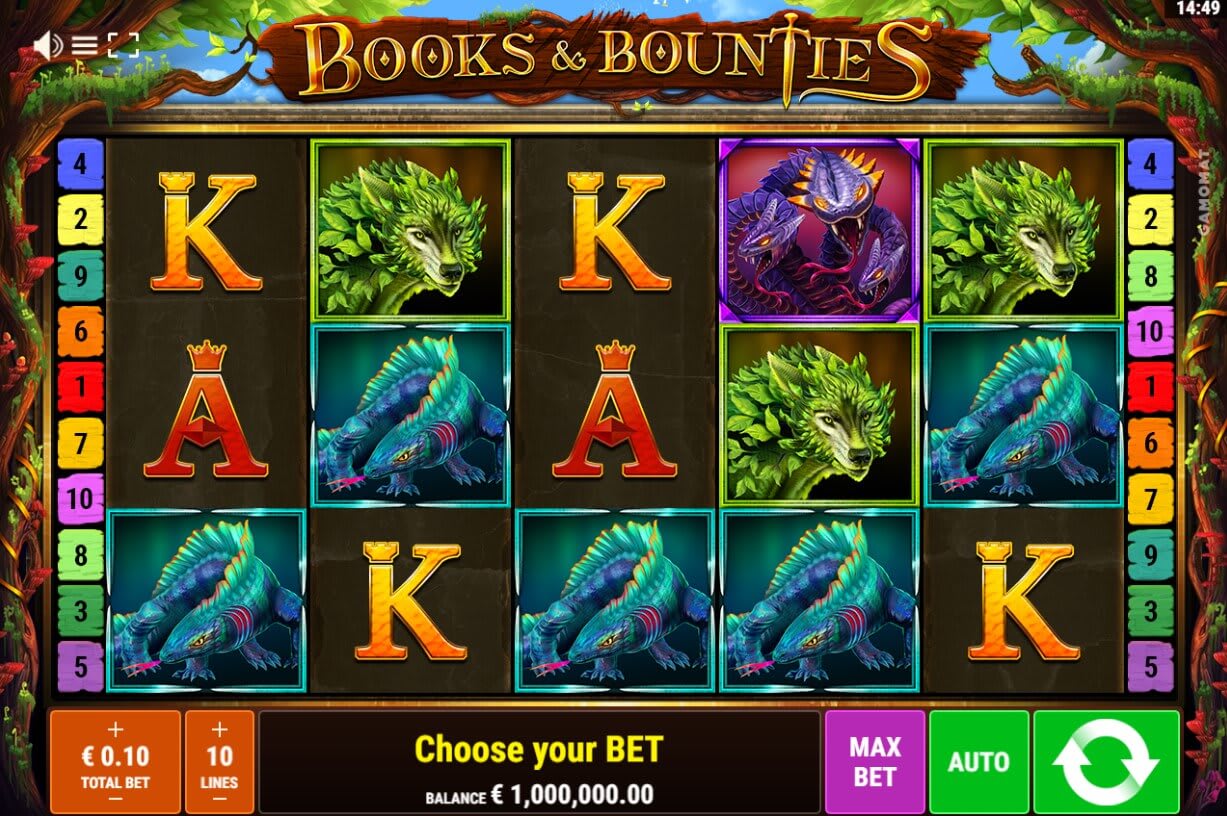 Football Super Spins Slot
Head out to the middle of the stadium in this realistic Football Super Spins slot and spin the reels in front of a huge cheering crowd. The symbols and the game's sound effects are quite realistic and this game also comes with the option to select the number of paylines you want to include.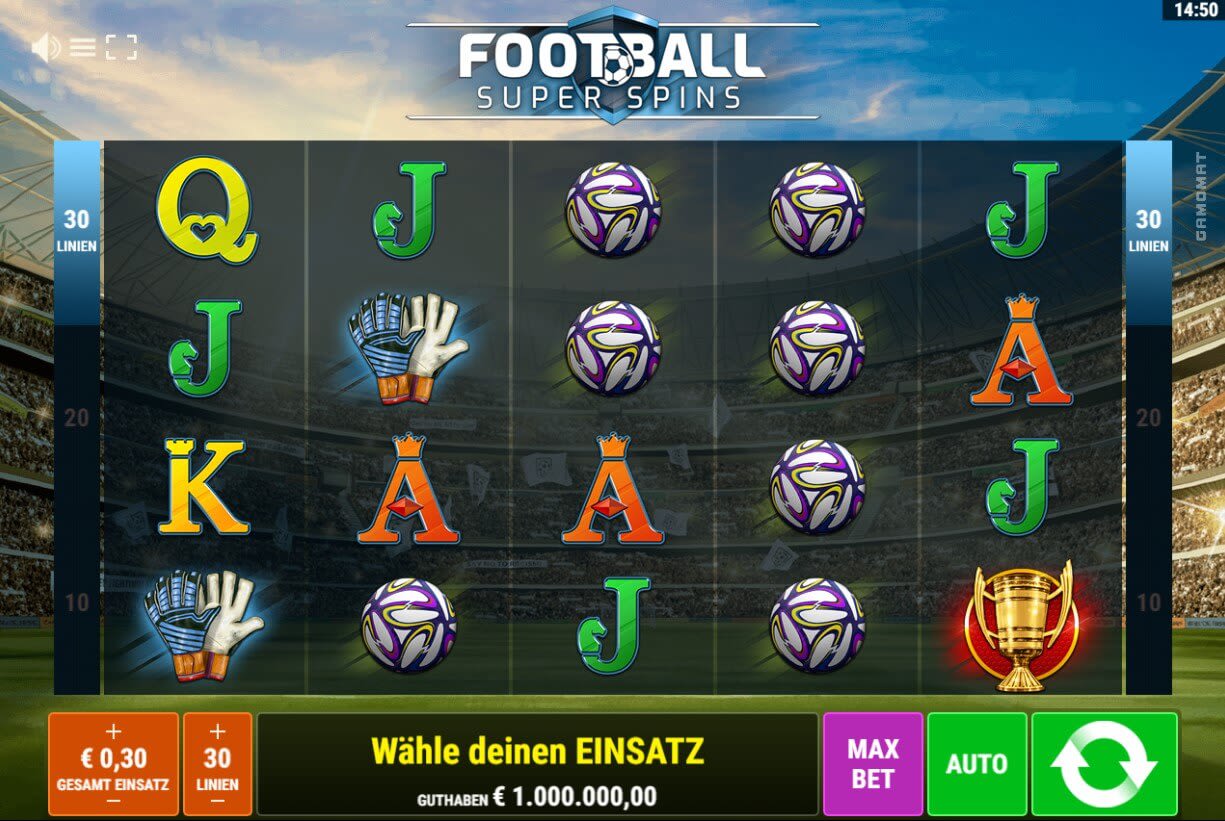 Fancy Fireworks Slot
Fancy Fireworks slot combines the luxurious lifestyle with colourful fireworks and it creates a really enjoyable gaming experience that almost feels like you are celebrating the New Year. There are great visuals, interesting animations and amazing prizes to be won.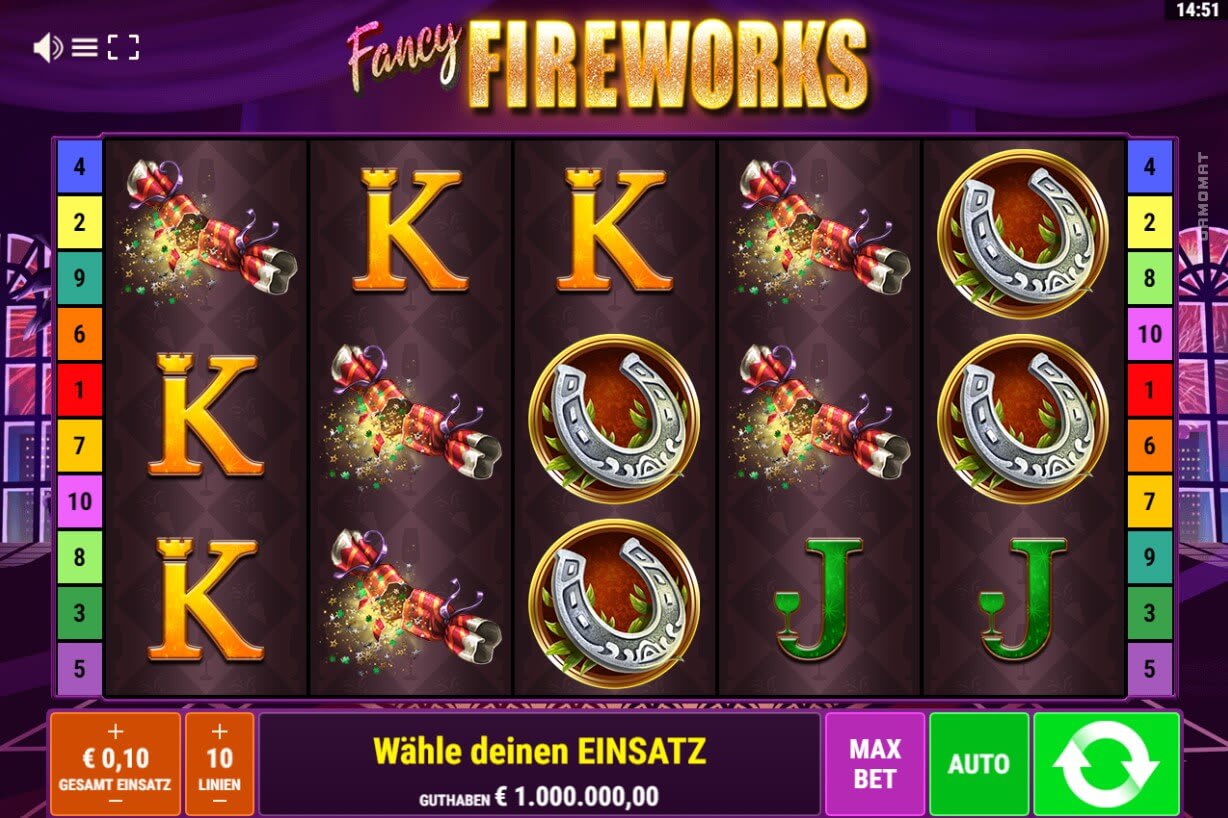 Western Jack Slot
With the Western Jack slot, you can experience Gamomat's vision of the dangerous frontier where you get to join the sheriff on the 5x3 layout and earn massive prizes. On top of that, the symbols and the backdrop are masterfully designed to fit the theme.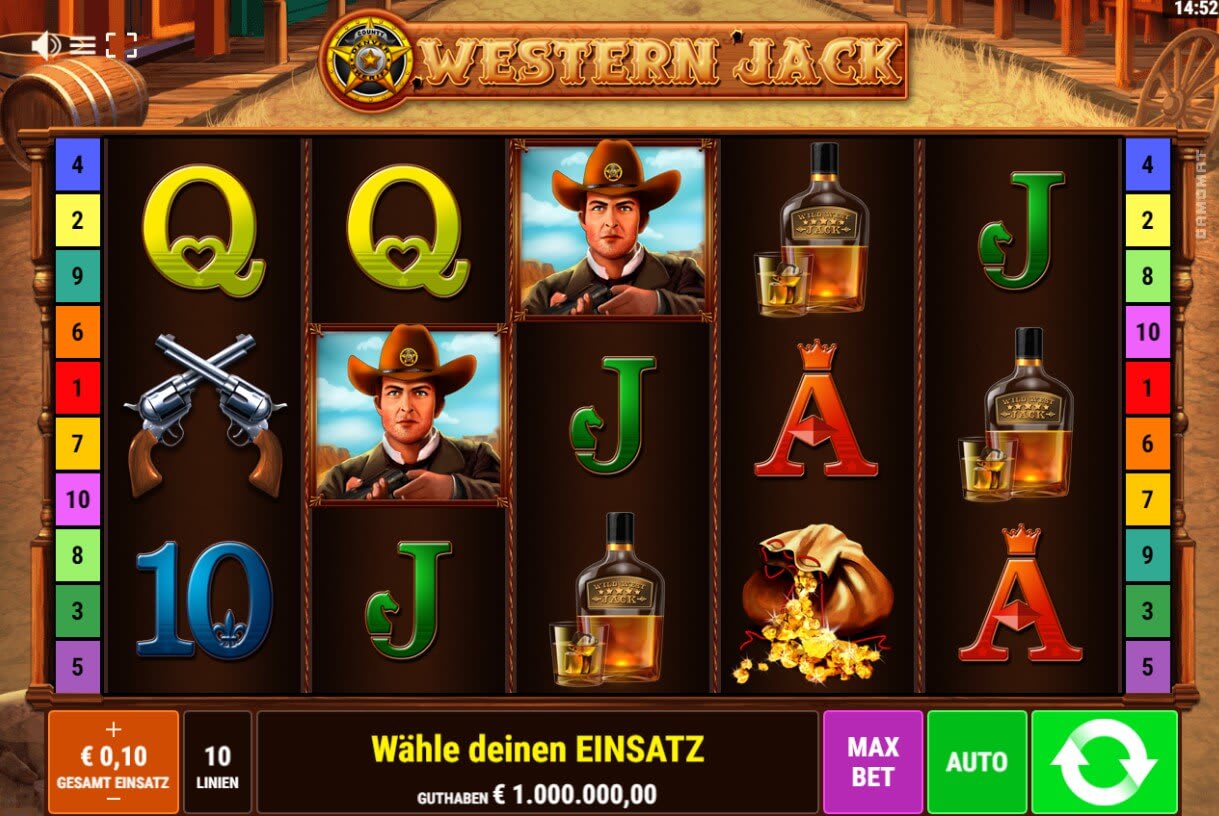 Like all of the bigger software developers in the iGaming industry, Gamomat makes sure that all players can access the games regardless of where they are. 
Thanks to the sophisticated HTML5 technology that the company uses for their games, you don't have to sit in front of a desktop computer in order to play these games. You can also access them through tablets and smartphones that run on one of the major operating systems.
Gamomat has managed to reach great success in the iGaming industry since it was established and it is still going strong. The company creates really incredible games that are in high demand in countess casinos around the world and they come packed with great bonus features, progressive jackpots, and captivating visuals that make them a lot more enjoyable.
In addition to its influence in the casino industry, Gamomat also has a big impact on environmental issues, thanks to its project that entails donating part of the revenue from their Book of Oasis slot to an organization that deals with cleaning the oceans. Choosing Gamomat means playing incredible games and helping save the environment at the same time.